Alpine Mountain Ranch & Club offers ideal home base for Steamboat golf
Big Views, Big Drives
By John Heaney
The Speer family was in on the secret of Alpine Mountain Ranch & Club from its beginnings.

When Steve Speer and his wife, Karen, retired about a 10 years ago, they researched and visited all kinds of spots around the American West, but kept returning to the spot that hooked them in the early 1980s: Steamboat Springs, Colorado.

They looked at several developments around Steamboat, but found exactly what they wanted at AMRC.

"I took one look at the homesite we're on and said, 'If we're going to do this-actually move to Steamboat-this is where I want to be,'" Karen Speer said. "There was no doubt about it."

The Speers built their dream home, a 10,800-square-foot Mountain West-style masterpiece in 2012. It was the first home at the exclusive AMRC, a 1,200-acre community with 900 acres dedicated to wildlife preserve.

While incredible Yampa Valley views and resident wildlife continually remind the Speers they're living in the mountains, they are quick to point out AMRC's unbeatable location as a major factor in their decision.

"It's convenient for everything," Steve says. "Downtown is just 5 minutes away if we want to go out. Skiing, fishing, hiking ... we can do it all in just minutes."

Including golf, which the Speers have been fanatical about since their daughters left home for college in the past few years.

Their home overlooks Catamount Ranch and Club, which neighbors AMRC. The Speers are members at Catamount and try to play as much as possible.

"We have a cart out in the garage," Steve says. "We hop in and drive over and play several times per week. There's a cart path that connects the Ranch to Catamount - it takes exactly 6 minutes to get from our house to the clubhouse."

They also play Haymaker Golf Course, which is just across the road from AMRC. Rollingstone Ranch is another course a short drive away.

"Our social circle has really grown," Karen Speer says. "We've made great friends with a ton of people from the club and from playing golf around town."

Catamount, which opened in 2000, is a par-72 gem designed by Tom Weiskopf. It's embodies the best of golf played in the mountains: big vistas, big elevation changes, and big drives ... hopefully.

Four sets of tees accommodate all levels of golfers, with the tips measuring just over 7,000 yards. The Front 9 meanders throughout the valley floor, with holes cut from aspen groves along banks the Yampa River. The signature hole is No. 8, a long Par 3 that drops nearly 100 feet from tee to green.

The Back 9 heads up into the mountains and back down, taking full advantage of the property's natural undulations. Hole 12 is a classic risk-reward drivable Par 4 at 340 yards, especially at Steamboat's altitude of nearly 7,000 feet. The course finishes with a monster of a Par 5 measuring 611 yards from the back tees.

Easy access to golf is just one of many stellar amenities at AMRC in the summer months.

There's fly-fishing on a 1.5-mile private stretch of the Yampa. There's a full barn with equestrian facilities. Miles of trails crisscross the property, making perfect terrain for horseback riding and hiking. There's even an on-site lake for fishing, paddle boarding or just taking in the views.

Besides Catamount, Haymaker is another excellent option for golf and sits just across the highway from AMRC. One of Colorado's top public tracks, it has five sets of tees, measuring 2,700 yards from the Family tees to tipping out at 7,300 yards. Haymaker is also a top Nordic skiing facility when the snow flies.

Rollingstone Ranch is yet another 18-hole course in Steamboat. Designed by Robert Trent Jones II, the course has been ranked in Colorado Golf Magazine's top-10 resort courses list. It measures anywhere from 5,800 yards from the Copper tees to 6,700 from the Black tees.

While summers are awesome, let's not forget that Steamboat is what winter is all about.

And even more amenities abound at AMRC when the temperatures drop. One of the best, as the Speers attest, is the membership option at the Alpine Mountain Summit Club at One Steamboat Place, the premier slope-side spot at the resort.

"Karen and I go out skiing almost every morning for a couple of hours," Steve Speer says. "That's become a great benefit. We drive up, and they park our car. We're in the locker room and on the gondola just like that."

Their kids love it, too, as there's a workout facility and pool.

Back at the Ranch, the 220-acre pasture transforms into a winter wonderland, with snowshoeing, sledding, and tubing just out the door.

Access to these unparalleled amenities became even more vital to the Speers when the Covid-19 pandemic struck.

"We have never felt more grateful to call AMRC home," said Steve Speer. "Our daughters returned home from college, and we were still able to enjoy the freedom of nature and the outdoors, while respecting the guidelines in place at the time. These unprecedented times really magnified the value of our investment."

As with many who folks who call Steamboat home, the Speers initially came for winter, stayed because of summer, and now choose to live here year-round.

"Everyone is so down-to-Earth," Steve Speer says. "That's why we live in Steamboat. It's real people who have that cowboy heritage and seek the Western lifestyle. And it's authentic.

"There are some very successful people in Steamboat," he adds. "You would never know it because they don't seek the limelight. Everybody treats everybody the same here. And that's what's really cool about it."

For more information, call AMRC at (970) 875-1200 or visit https://alpinemountainranchsteamboat.com.

Revised: 07/06/2020 - Article Viewed 11,094 Times
About: John Heaney
---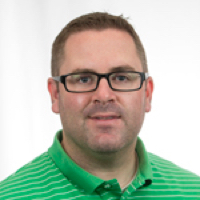 John Heaney is a freelance writer based in Missoula, Montana. An avid golfer, he has covered sports for various newspapers in Montana, Idaho and Washington. He also spent nearly 8 years as editor of the Montanan, the magazine of the University of Montana.
---
More Articles by John Heaney
More Related Articles